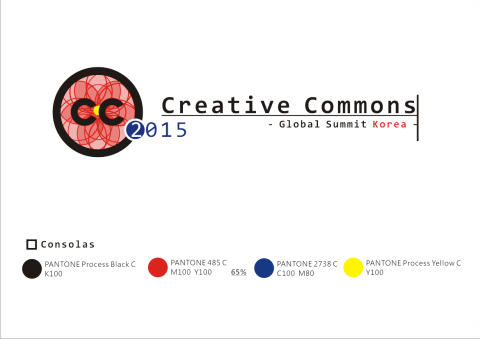 1. Creative Commons "CC" and Korea's flower together give shape to this logo.
2. Circular red lines together appear as flower like people together represent this world. Red Circular lines also represent CC everywhere and as contributing towards giving shape to this world.
3. The black circle represent orbit, digit "2" in blue and white color represents earth which is rotating around the yellow sun in middle.
4. The color chosen for "Korea" in red and "2015" in blue so that time and place is easy to read in first view.
5. The logo made in the way that firstly "CC" logo can be seen, then time of event, organizer of event, name of event and place of event.