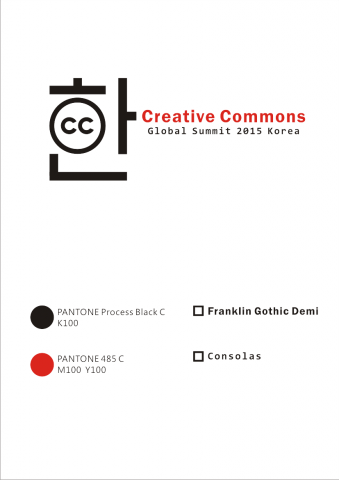 1. Creative Commons logo and Korean letter for word "Korea" together give shape to this logo.
2. This logo also can be seen as subset of flag because black horizontal, vertical lines and circle together represent Korea's flag.
3. All letter size, color and font chosen in the way that it balance with logo design.